FairFX Named Most Trusted Prepaid Card Provider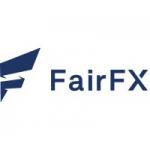 FairFX Named Most Trusted Prepaid Card Provider
Payments
,
FinTech StartUps
FairFX, the FinTech low-cost multi-currency payments service, won the Moneywise award for Most Trusted Prepaid Card Provider at a ceremony hosted last night in London.
The company was selected over competitors in the prepaid card space such as Travelex, Thomas Cook and the Post Office. In a vote by customers and Moneywise readers, the awards recognised the UK's most trusted and best-respected companies. There were 64 businesses that reached the final awards shortlist, with the winners being selected from hundreds of thousands of customer responses.
FairFX has seen significant traction with its prepaid retail and corporate card offerings in recent months following strategic developments in technology, customer service and marketing. Card offerings have recently been bolstered by the launch of the new FairFX mobile app, which satisfies the growing demand from consumers using mobile as their primary means to perform retail transactions. These advances have been made on schedule at the start of the peak summer season for the Company's retail card product.
The award for Most Trusted Prepaid Card Provider comes directly after FairFX has announced its expansion into the South African market, where it looks to deliver a full-service offering, including currency cards.
Commenting on the award, Ian Strafford-Taylor, CEO of FairFX, said: "It's incredibly gratifying to win this "most trusted" award, especially as it is voted for by customers. FairFX strives to provide the best customer experience it can by understanding people's needs and providing the fairest rates on money exchange. We look forward to building on this success and continuing to deliver a superior offering for all our customers."
Free Newsletter Sign-up