EBANX launches transparent checkout for Shopify in Brazil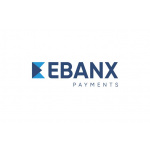 EBANX launches transparent checkout for Shopify in Brazil
Today, Brazilian payments fintech EBANX announces the launch of its Sell in LatAm EBANX Checkout for Shopify, a single integration transparent checkout for foreign stores that sell to Brazil through the Shopify platform.
Unlike the previous checkout, in which the consumer was redirected to EBANX online to complete the purchase, the transparent checkout keeps them on the same page providing a seamless shopping experience.
Additionally, consumers can see product prices in their local currency and pay with local payment methods such as domestic credit cards, that can only process local currency, installments and boleto bancário, a payment voucher widely used in the country, that allows consumers to pay both with cash and through online banking.
"Besides improving the purchasing experience for consumers, the transparent checkout also benefits the merchant. We conducted a beta test of the new checkout with a few of our merchants that use Shopify, and they experienced relevant improvement in both checkout abandonment and conversion rates: 30 percentage point decrease and 7 pp. increase respectively," noted Erika Daguani, B2B product director at EBANX.
The transparent checkout process works on the very core of cart abandonment in online shopping, because it addresses some of the main reasons why consumers give up purchasing something half way through. Data from the Baymard Institute show that the global cart abandonment rate is higher than 69%. Among the top ten reasons why online carts are abandoned is, "Too long/complicated checkout process", followed by, "I couldn't see/calculate total order cost up-front."
Even though prices are displayed in the local currency in the Sell in LatAm EBANX Checkout, and consumers pay with local payment methods, merchants can receive their settlement in US dollars if they would like to.
"Being a payments partner for Shopify is completely aligned with EBANX's mission to create access, for both the consumers in Latin America and for all-sized businesses around the world that make their way to the LatAm region through Shopify. This is a step forward in this partnership and essential in tackling the challenges of access throughout LatAm," said Wade Pylka, VP of channels at EBANX.
EBANX is one of the first companies worldwide to launch the transparent checkout after Shopify released the app extension for payment partners, so they could surface their information into Shopify's checkout.
In order to enjoy the new product, Shopify merchants that sell cross-border to Brazil need to choose EBANX as a payment gateway inside their Shopify's administrative panel.
Free Newsletter Sign-up