Discover Global Network Partners with Computop to Boost e-commerce Acceptance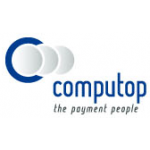 Discover Global Network Partners with Computop to Boost e-commerce Acceptance
Diners Club International, a wholly owned subsidiary of Discover Financial Services and part of the Discover Global Network, and Computop, a leading international payment services provider, today announced an agreement that will increase e-commerce acceptance for Discover, Diners Club and Alliance Partner cards.
This agreement is part of Discover Global Network's ongoing effort to increase global acceptance, both online and in-store, through partnerships with leading payment service providers. By working with Computop, all cards running on the Discover Global Network will be provided with seamless and secure access to additional top merchants in the travel, e-commerce, hospitality and retail industries, among others.
In addition, Computop's merchants can support ProtectBuy, Discover's 3D Secure payment solution, making online transactions more secure for online retailers and their customers.
"We've seen significant growth in e-commerce across the Discover Global Network and remain focused on meeting the evolving needs of our cardholders by growing digital acceptance and maintaining the highest levels of card security," said Ricardo Leite, vice president, Discover Global Network. "Computop's international merchant base is a great fit for our cardholders, especially in Germany and throughout Europe, and further expands our global payment network."
Discover Global Network, which includes Discover, Diners Club International, PULSE and affiliated networks, features more than 70 million cardholders, 37 million merchant acceptance locations and one million ATM and cash access locations across 185 countries and territories.
"Discover Global Network and Diners Club International provide an impressive global reach of cardholders. Through this partnership, 10,000 Computop customers can now accept a wide range of local cards not only from North America and Europe but also from Latin America and Asia Pacific," said Ralf Gladis, founder and CEO at Computop. "We are excited to be connected to the Discover Global Network because it enables Computop Paygate customers to accept cards from consumers all over the world."
Free Newsletter Sign-up