Cummins Allison Completes EMV Certification for ATMs on First Data Network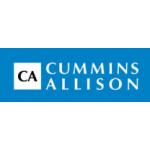 Cummins Allison Completes EMV Certification for ATMs on First Data Network
Cummins Allison announces the completion of EMV certification for all its ATMs on the First Data network. This certification includes both Visa and MasterCard.
"The EMV ATM liability shift is causing many financial institutions that are not satisfied with their existing equipment or service to switch providers," said Bob Gibson, vice president branch operations. "Cummins Allison is pleased to be able provide a state-of-the-art solution for those institutions in advance of the deadline."
October 1, 2016 is the MasterCard EMV deadline, the first date when liability for counterfeit fraud shifts to the least EMV-compliant party. Financial institutions using the First Data network are now able to replace their aging ATM equipment with Cummins Allison EMV-certified ATMs. Models range from cash dispense only to full-function, automated deposit operation for enhanced productivity and performance of their self-service channel.
Free Newsletter Sign-up