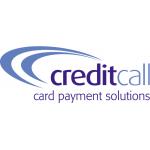 Creditcall Joins EMVCo
Creditcall, the payment gateway provider and EMV Migration specialist, today announced it joined EMVCo, the global technical body overseeing EMV chip card standards, as both an EMVCo Business and Technical Associate.
The EMVCo work is overseen by its six member organizations — American Express, Discover, JCB, MasterCard, UnionPay, and Visa — and supported by dozens of banks, merchants, processors, vendors and other industry stakeholders who participate as EMVCo Associates. As an EMVCo Associate, Creditcall will help the organization progress the evolution of EMV Specifications, testing processes and best practices that support global interoperability for secure payments.

In line with its mission to serve as the "Heart of Payments", becoming an EMVCo Associate underscores Creditcall's commitment to advancing secure payment transactions around the world via EMV, P2PE and tokenization. As a fintech pioneer, Creditcall was one the first payment gateways in the UK, launched the world's first certified EMV Level 2 Kernel for unattended devices in 2003; and the world's first EMV-ready payment gateway in the U.S. in 2014.

With more than 14 years of payment technology innovation and EMV Migration experience worldwide, Creditcall is one of the most experienced businesses in the industry. Offering its unique perspective in security and payment technologies as an EMVCo Business Associate, Creditcall will join the board of advisors offering the EMVCo Executive Committee input on strategic issues related to the evolution of the EMV Specifications.

Applying EMV Development and Experience to Guide Industry Standards
As an EMVCo Technical Associate, Creditcall will provide unique insights from its development of EMV Level 1 Libraries and EMV Level 2 Kernel resources and apply its more than 14 years of international experience - 10 years within the U.S. - of guiding hundreds of companies through EMV Migrations and secure payment upgrades. By working closely with EMVCo's nine technical Working Groups, Creditcall and its customers and partners will benefit from EMVCo feedback on technical and operational issues related to EMV Specifications, and collaborate to create and update case studies and best practices.

"Creditcall supports and shares EMVCo's goal to facilitate worldwide interoperability and acceptance of secure payment transactions," said Jeremy Gumbley, Chief Technology Officer of Creditcall. "With the U.S. Liability Shift imminent, we are very proud the renowned international body has accepted us as a strategic partner to advance EMV and help make it easier for more retailers, VARs and companies in all industries to embrace secure payments."

Earlier this month EMVCo revealed that by the end of 2014 the number of EMV payment cards in circulation had risen by 43%, or 1 billion to 3.4 billion. The adoption rate in the U.S. currently stands at 7.3% compared to 83.5% for Europe Zone 1.
Free Newsletter Sign-up