Bringing omnichannel payments in-store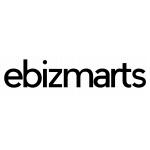 Bringing omnichannel payments in-store
Digital disruption has brought a new level of convenience to retail, with product information available at the press of a button and payments completed almost instantly. With 44% of global consumers still shopping at physical outlets every week, however, many businesses are challenged to deliver a consistently excellent customer experience whether online or in-store.
That's why PayPal, in partnership with point of sale (POS) solution provider, ebizmarts, has developed an omnichannel payment system to help retailers deliver the best of both worlds when it comes to shopping in-store.
For example, by combining PayPal's mobile card solution - PayPal Here - with ebizmarts' iPad-based app, Magento retailers can synchronise their online catalogues and in-store product suites. The combined technologies allow retailers to provide product information to customers and conduct orders and payments seamlessly in-store.
Products, pricing, customer requests, redeemable coupons, orders and returns can all be managed by in-store staff via the app, while PayPal Here's card reader enables payments to be taken conveniently and quickly. As a result, retailers can seamlessly translate their online customer experience to the physical environment and give customers all the advantages of online shopping when visiting retail outlets in person.
John Fitchett, Managing Director UK & Europe, ebizmarts commented that by combining their expertise, PayPal and ebizmarts offer a well-rounded solution for merchants looking to provide the next level in in-store omnichannel technology. He went on to say that retailers can offer their customers a more enhanced consumer shopping experience – especially important considering the amount of time that consumers still spend in physical stores.
For more information about the partnership, please watch this video.
At PayPal, we believe paying should always be painless. PayPal Here provides an innovative and easy-to-use solution that can help drive sales for all retailers and stores, regardless of size.
Free Newsletter Sign-up