Alipay Now Available on UEFA.com as the Preferred Payment Method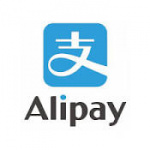 Alipay Now Available on UEFA.com as the Preferred Payment Method
We are pleased to share with you the exciting news that football fans are now able to pay for their UEFA match tickets via Alipay on UEFA.com, the official website of the governing body of football in Europe.
As the preferred payment method, Alipay can be used to purchase tickets for all UEFA national team competitions, including the upcoming UEFA Euro 2020, one of the most contested and prized tournaments in world football. Hosted across 12 European cities, UEFA Euro 2020 will open for ticket applications from June 12, 2019 to July 12, 2019. Successful applicants will be notified and then be able to pay for the tickets via Alipay on the official ticketing site.

This is the first of many innovations and collaborations between Alipay and UEFA that are part of the eight-year global partnership announced in 2018. As the Official Global Payment Partner, the Official Global Digital Wallet and the Official Global FinTech Partner, Alipay aims to bring digital innovation to football fans, enhance their onsite experience and provide seamless payments and services to fans in Europe and around the world.
Alipay is the world's leading payment and lifestyle platform and has evolved from a digital wallet to a lifestyle enabler. Alipay users can hail a taxi, book a hotel, buy movie tickets, pay utility bills, make doctor's appointments, or purchase wealth management products directly from within the app. In addition to online payments, Alipay is expanding to in-store offline payments both inside and outside China. Alipay's in-store payment service is supported by merchants in 54 countries and regions across the world. As of end-2018, Alipay, together with its nine e-wallet partners, serves 1 billion users around the world.
Free Newsletter Sign-up