The ai Corporation re-approved for e-money licence by the Financial Conduct Authority (FCA)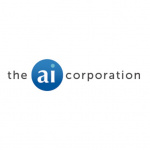 The ai Corporation re-approved for e-money licence by the Financial Conduct Authority (FCA)
Payments
,
Security
,
Risk Management
Payment, fraud and risk management experts, The ai Corporation(ai)and its suite of payment and fraud prevention solutions, including machine learning risk management tools,have been re-approved for an e-money licence by the UK Financial Conduct Authority (FCA).
ai received formal approval for its e-money licence application from the FCA earlier this month, which will enable ai to provide fully FCA compliant financial services. The renewed licence means that the business will continue to be regulated as an Electronic Money Institution (EMI) and is fully compliant with the latest PSD2 (Revised Payment Service Directive) EU regulation. (December 2015).
The Royal Bank of Scotland (RBS) has also re-approved ai for its Money Services Business (MSB) status. RBS reconfirmed ai meet their MSB criteria, by reviewing the business's regulation and security compliance practices and processes. The renewed MSB status allows ai to manage any EML monies outside of the regular banking practice. Ensuring any funds are ringfenced, offering complete banking protection to its clients and partners.
Dr Mark Goldspink, CEO of ai, says: "The new FCA and MSB licences mark a significant milestone for ai, ensuring we can offer a full range of payment solutions, across a wide variety of partner, globally. FCA and MSB approval is testament, not only to our robust security risk management tools and processes, but to the ongoing confidence our partners and the regulators have in ai as a regulated and well-managed business."
ai's solutions, including its "state of the art" machine learning/A. I, currently protect and enrich payments experiences for more than 100 banks, over three million multi-channel merchants and over 300 million consumer cardholders worldwide.
Free Newsletter Sign-up