The ai Corporation Launches EazyFuel – a Next Gen Fuel Card Solution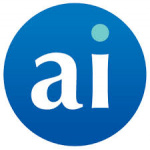 The ai Corporation Launches EazyFuel – a Next Gen Fuel Card Solution
The ai Corporation (ai), an FCA approved expert in payments, fraud and risk management, today announced the launch of its next generation fuel card solution, EazyFuel.
ai's EazyFuel is set to revolutionise the global retail industry's use of fuel cards, by bringing together ai's global, cloud-based, omni-channel (B2C and B2B) payment processing gateway, fraud and risk management capability, and its rules-based, advanced restrictions, to fuel payments for the first time.
Supporting a complete range of issuing, acceptance, acquiring, switching, processing, risk and analytics functions for fleets, fuel card providers and fuel retailers. ai's EazyFuel offers ultimate agility, scalability and configurability, optimizing and future proofing payments processing for retailers and issuers of all sizes, from the independent dealer to the large multinational.
Dr Mark Goldspink, CEO of ai, said, "EazyFuel has been developed specifically to meet the demands of tomorrow's fuel and forecourt payments markets. An end-to-end offering that is constructed to target several gaps in the market place, namely:
Providing state of the art business rules technology that allow customers to take control
Offering a flexible and agile cloud-based solution, so new customer features can be deployed quickly and simply
Based on a "pay as you go" business model - controllable opex and no capex.
"EazyFuel enables retailers and issuers to do what they do best - run their businesses with the confidence that their transactions are protected by a best-of-breed fraud prevention system. Unlike other providers, ai's goal is not to own end-customers, but to support issuers and retailers in growing sales fast and at low cost."
EazyFuel– Ultimate Agility in Fuel Payments Management
Built on Microsoft Azure, EazyFuel is the key component of this new end to end fuel payments platform that combines control and convenience, cost-saving and innovation capability. EazyFuel's end-to-end solution offers a full suite of online and offline authorization and settlement capabilities, coupled with ai's world-leading fraud prevention technology. Uniquely flexible, and 100% configurable to client programmes and brands, EazyFuel puts market-leading, innovative fuel payments services in the hands of every operator from major brand retailer to independent dealer.
EazyFuel - Rapid Implementations
Dr Mark Goldspink adds: "ai's management team have spent their careers migrating large clients onto cloud-based payment switches with sophisticated fraud and analytical decision engines. We are now looking at how we could take these valuable learnings and apply them to fuel card processing. Why, in the market's experience, has it taken so long to upgrade, replace or outsource a fuel card issuing platforms?"
Recently ai fully implemented a replacement fuel card platform in just 8 months, well inside the 3-5 years, typically scoped for "traditional" upgrade/replace/outsource projects. What is more, this timescale would have been shortened, if ai had not been required to wait on other 3rd parties. Going forward, ai will be targeting similar future implementations within 3 months.
In the payment switching world, the main project dependences are usually the acquiring interfaces, and certification. With fuel card issuing, on the other hand, it is rather the integration work to back office and customer channels that takes the time. This, coupled with complex data migration activity, usually ends up extending a project's transition phase.
Dave Gilhespy, COO, continues: "At ai, we believe it is a mistake to try and customise the platform at the same time as managing migration – essentially integrating, increasing scope and undertaking a large data migration exercise all at the same time. Attempting to make all these changes at once is the root cause of traditionally long implementation times, with multiple cycles of re-work and re-test creating cost overruns, missed deadlines and vast end user frustration."
ai's agile implementation methodology is thus able to remove the fear of change and enables fuel card issuers and processors to take advantage of the latest platform and application technology with absolute confidence.
SmartCentric acquisition
Today's news follows ai's acquisition of SmartCentric and its cloud-based industry leading issuance and payment processing platform for fuel cards and its EazyFuel solution, in September 2017. ai's new solutions builds on EazyFuel, adding ai's next gen payment processing and fraud detection solutions, providing a compelling, integrated solution that will deliver a comprehensive solution for our customers and a deeper experience for merchants and network partners.
Free Newsletter Sign-up