The ai Corporation Acquires SmartCentric to Create a Global Cloud Based Omni-channel (B2C and B2B) Payment Processing, Risk Management and Data Analytics Platform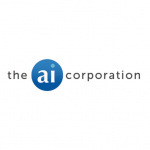 The ai Corporation Acquires SmartCentric to Create a Global Cloud Based Omni-channel (B2C and B2B) Payment Processing, Risk Management and Data Analytics Platform
The ai Corporation (ai) has acquired SmartCentric Technologies International Limited (SmartCentric) for an undisclosed sum. SmartCentric, which was established in December 2002, is a specialist solutions company, focused 100% on secure payments and transactions, particularly in the Fuel Card market.
Dublin-based SmartCentric has been delivering solutions to the fuel industry for over 15 years, across multiple countries. In the last number of years, SmartCentric has invested significantly in its product portfolio and a cloud-based SaaS card management solution, providing an online authorization system, which supports offline activity based on agreed business rules.
After working together on several projects, the ai and SmartCentric management teams concluded that bringing the businesses closer together would provide a unique and compelling offering for the market. ai's expanded cloud-based end-to-end payments solution is already attracting attention with new contracts recently being awarded in the Middle East (large reseller with 60 banks), in the US and South Africa, for two very large globally recognized fuel card operators.
Kieran Timmins, CEO of SC, said, "The combination of the SmartCentric's cloud-based industry leading issuance and payment processing platform for fuel cards and ai's payment processing and fraud detection solutions, provides a compelling, integrated solution that will deliver a comprehensive solution for our customers and a deeper experience for merchants and network partners."
Dr Mark Goldspink, CEO of ai, said, "The ai Corporation's unique end-to-end offering is constructed to target several gaps in the market place, namely:
Providing state of the art business rules technology that allow customers to take control
Offering a flexible and agile solution, so new customer features can be deployed quickly
No CAPEX with "pay as you go" business model (controllable OPEX)
"ai enables our partners to do what they do best, running their businesses using the rich features of our payment platform, with the confidence that their transactions are protected by a best-of-breed fraud prevention system.
"Although this is technically an acquisition, ai and SmartCentric have been moving closer together for many months. The addition of SmartCentric to our existing suite of payment processing and fraud detection solutions has already received an enthusiastic reception from our customers."
Free Newsletter Sign-up