Brits in the dark over their personal finances as consumer debt hits £218bn
P-Cards

17.01.2020

11:49 am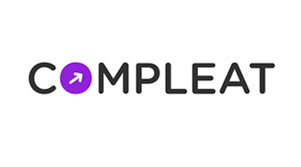 One in five Brits are failing to keep track of their personal finances, with 40% of millennials admitting they have no clue how much they spend compared to what they earn each month.
The news comes as Bank of England data from December 2019 showed households have £45billion more debt on credit cards, personal loans and overdrafts compared to the start of 2010 – a 25 percent growth in 10 years.
In total, for every adult in Britain, there is around £4,300 worth of debt sitting on credit cards, personal loans and overdrafts.
The survey of 1,000 consumers commissioned by Compleat Software also reaffirmed that debit and credit cards have officially overtaken cash as the preferred method of payment among shoppers.
More than three quarters (77%) stating they prefer to pay by card compared to just 8% who still rely on cash.
Men were also less likely to keep an eye on their personal finances, with 23% of men saying they didn't keep track of their financial situation compared to just 13% of women.
Personal debt has been a rising concern over the last few years with the number of young people declaring bankruptcy rising 10-fold to 2,000 between April and June this year, according to accountancy firm RSM.
Neil Robertson, Executive Chairman of Compleat Software which commissioned the new report on consumer spending and savings habits said: "Many young people lack financial experience; at the same time, low interest rates and easy access to credit and loans means more and more are being tempted by the prospect of easy money.
"But many of the credit cards being aimed at young people have high rates of interest and it can be extremely easy to fall into a cycle of debt that they can't get out of. Especially if they aren't taking the time to understand what they're spending."
He added: "It's not just young people that are becoming susceptible to high levels of debt. Many of those high interest rate cards are also being used by those on low incomes, or with low credit scores and these people are being slowly pushed into debt which many struggle to get out of.
"There are plenty of financial tools and sources of advice out there for people who are struggling to get out of debt. But there needs to be more education provided, especially to young people, to try and stop people getting in too deep in the first place."