OptionsCity Software Expands Algo Store to Metro Customers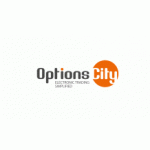 OptionsCity Software Expands Algo Store to Metro Customers
OptionsCity Software, a global provider of electronic trading solutions for professional futures and options traders, today announced that users of its flagship Metro trading platform will now have direct access to the OptionsCity Algo Store. The Algo Store was created to provide customers with a marketplace to buy and sell algorithms for trading futures and options. OptionsCity offers this enhancement through Metro Link, a tool that allows traders to run algorithms purchased in the Algo Store within Metro.
"We are committed to empowering our customers with automation tools to accelerate their trading and market making operations." remarked Hazem Dawani, CEO at OptionsCity. "Metro Link offers advanced functionality through a set of algorithms and components in the Algo Store, enabling clients to simply select, download, and use algos relevant to their electronic trading needs."
Metro Link provides Metro 5.0 users drop-in access to Algo Store algorithms with no additional setup time and cost, long-term commitments, or the need for developers. Some of the offerings in the Algo Store include delta and gamma hedging, opportunity detection and execution as well as quoting algorithms.
Through the Algo Store, third-party developers are able to write and sell their algorithms, or components of algorithms, to traders around the world. The community aspect is enriched by the inclusion of developer profiles, ratings, and the prospect to become an OptionsCity Certified Developer™, a title granted to top-rated quantitative analysts and developers.
Previously available only to users of OptionsCity's automated trading solution Freeway, now both Metro and Freeway users can access Algo Store algorithms and can search by price, category, and popularity and seamlessly download for use in their existing trading infrastructure.
The announcement of Metro Link arrives on the heels of OptionsCity's major software release of Metro 5.0.
Free Newsletter Sign-up