YTS reaches 90% API coverage in the Netherlands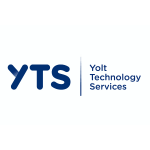 YTS reaches 90% API coverage in the Netherlands
YTS, the leading Open Banking provider in Europe, can today announce that it has reached 90% API coverage in the Netherlands. YTS already provides 95% API coverage in the UK and is actively expanding its capabilities in other European markets, including France, Italy, and Spain.
This latest news cements the provider's position as the leading Open Banking provider in Europe and the most active API service provider in the ecosystem, with over 16 million API calls handled per week. YTS was the first third party to actively connect via APIs with the CMA-9 – the largest banks in the UK – and has already completed over 610 million API calls since the inception of Open Banking.
YTS is committed to drive the industry forward with new connections and enhanced AIS, PIS, and data enrichment services for businesses.
Leon Muis, Chief Business Officer at YTS, commented:
"It is great to see an increasing demand for PSD2 API connections right across Europe. This goes to show that businesses are really starting to see the day-to-day benefits that open banking can bring in an increasingly competitive landscape.
"Looking forward, we are focussed on helping more businesses across different markets and sectors to invest in the future of open banking and harness its benefits. In the current economic climate, it's more important than ever that businesses use efficient technology and create a platform for future growth, and we're working hard to empower companies to do that."
Free Newsletter Sign-up