illimity Hubs has arrived, an innovative collaboration model that makes its debut with MiMoto and Fitbit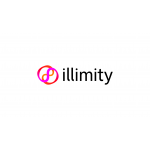 illimity Hubs has arrived, an innovative collaboration model that makes its debut with MiMoto and Fitbit
Just 9 months after its launch on the market, illimity's digital direct bank has come out with an absolute first for the sector, illimity Hubs, an innovative collaboration model fully in line with both an open banking and open platform approach. The Hubs are making their debut with two partners of excellence, each of which with technology in their DNA and a vision consistent with that of the bank: MiMoto, the first electric scooter sharing mover which has revolutionised the concept of urban and sustainable mobility, and Fitbit, the company which helps people lead healthier, more active lives by empowering them with data, inspiration and guidance to reach their health and fitness goals.
With illimity Hubs, the bank is endeavouring to go beyond the traditional partnership model in a cross-industry perspective aiming to anticipate and respond to customer needs in an increasingly effective way through a unique and integrated user experience, which for the first time begins and ends on an illimitybank.com platform.
In illimity Hubs customers can utilise the functionalities provided by the partners on the illimitybank.com platform and activate services in synergy with banking operations. Included amongst these, for example, is the possibility of creating spending plans that are linked to the steps that you take, recorded by Fitbit, with the aim of reaching the number required to make your dreams come true or buy specific products. By adding the MiMoto app, for example, users can hire a scooter in the shortest time imaginable thanks to the Geomapping function, obtain expense reports for the journeys they have made or acquire a personalised MiMoto electronic debit card.
In addition, the advanced data analysis and artificial intelligence systems enable personalised advice to be provided by combining a customer's activity with his or her daily habits and customs.
This innovative model has been developed to encourage the use of new, better informed spending and saving routines based on specific interests and objectives and will be in constant evolution in terms of both services and partnerships.
The illimity Hubs, which are available from today and are initially reserved for the customers of partners opening a new illimity account, will be at the disposal of all the bank's customers from July.
Carlo Panella, Head of Direct Banking and Chief Digital Operations Officer in illimity, commented: "In full open banking logic we have created a unique platform that enables customers to access the apps of non-financial partners of excellence in an ecosystem that is advanced in terms of both what is provided and the interconnected user experience. Thanks to the debut of illimity Hubs, illimity's fully digital direct bank is once again showing that it is able to go beyond by redrawing banking frontiers and putting customers and their daily lives at the forefront".
Gianluca Iorio, Founder & CEO of MiMoto Smart Mobility, stated: "We are pleased with this partnership with illimity and proud of it. The aim of creating an ecosystem of synergic partners in order to provide an even better service to our users has been the objective of our work from the very beginnings of MiMoto, together with the company's other two founders Alessandro Vincenti and Vittorio Muratore. Our vision has always been to put users at the centre of a system dedicated to them, and hence our payoff "We Move People". We are really excited about the start of this collaboration, one which will enable MiMoto to launch its first co-branded sharing mobility electronic debit card, useful not only for being able to pay safely and securely for mobility services, which are increasingly centre stage at this time of emergency, but also for providing our customers with several direct benefits, promotions and synergies, seeking to satisfy an ever more digital and demanding target".
Giovanni Bergamaschi, Regional Director of Fitbit for Southern Europe, announced: "With this partnership we want to provide consumers with the possibility of having access to illimity's services while at the same time continuing to look after their health by constantly monitoring their objectives. For example, from today onwards anyone owning a Fitbit will be able convert their steps into spending plans, meaning that they will be able to keep fit while at the same time purchasing what they desire. This fits in perfectly with our holistic approach to people's health, by which psychological wellbeing is closely tied to physical wellbeing. Fitbit confirms its strategic commitment by providing consumers with new service models attentive to innovation as a means of capturing the evolving needs of our increasingly modern and informed users".
___________________________
The new platform will be presented during a streamed event arranged by illimity in conjunction with StartupItalia that will take place on 19 June at 2.00 p.m.
From 2.00 p.m. to 3.00 p.m.
Digital Hubs: cross industry integration
Giovanni Bergamaschi, Regional Director of Fitbit for Southern Europe
Fjona Cakalli, Founder of TechPrincess
Gianluca Iorio, Founder & CEO of MiMoto
Carlo Panella, Head of Direct Banking and Chief Digital Operations Officer of the illimity Group
Paolo Rohr, Digital Director of Sorgenia
Accreditation and participation at the event via the following link: https://www.facebook.com/StartupItalia.eu/videos/575797039788654/.
Free Newsletter Sign-up