European Online Lender Spotcap Expands to New Zealand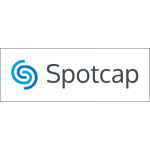 European Online Lender Spotcap Expands to New Zealand
European-based online lender Spotcap is today launching its New Zealand operations in Auckland, further cementing New Zealand as one of the fastest growing fintech markets in the Asia Pacific region1.
At the same time, Spotcap has partnered with New Zealand's only NZX-listed bank, Heartland, with the bank providing Spotcap's Australian operations with A$20million of funding.
Spotcap provides flexible and accessible funding solutions to small and medium-sized enterprises (SMEs) with unsecured credit lines and business loans of up to $250,000. Rather than basing credit decisions on historical financials, Spotcap has developed a unique, proprietary credit algorithm which provides deep insight into the financial condition of a business, enabling quick, sound credit decisions.
"We aim to enable SMEs to embrace growth opportunities by offering our credit lines and loans to small businesses in markets that require access to alternative funding solutions," said Lachlan Heussler, Managing Director of Spotcap Australia and New Zealand. "Spotcap already operates in the UK, the Netherlands, Spain and Australia, and the expansion into our fifth market is Spotcap's opportunity to contribute to the growing New Zealand fintech landscape."
Investment in the fintech sector has grown from A$1.8 billion to A$24 billion worldwide in the last five years.2 With its favourable regulatory framework, New Zealand is on the front foot: boasting a 1,117 per cent year-on-year growth rate for alternative finance funding3. Not only one of the fastest growing alternative finance markets across the Asia-Pacific region, the local market penetration is also roughly five times that of Australia4.
Heartland's investment in Spotcap demonstrates the bank's commitment to supporting innovative fintech solutions. For Spotcap, the partnership enables its Australian operations to accelerate their growth plans whilst the company executes its entry into the New Zealand market.
CEO of Heartland Bank, Jeff Greenslade, said:
"Our partnership with Spotcap highlights Heartland Bank's commitment to fintech and digital banking, in line with both our own internal offerings and our investments in the sector. We are delighted to gain further exposure to online SME lending and look forward to working with Spotcap to grow its Australian operations. "
Spotcap grew its Australian loan book by 450 per cent from December 2015 to December 2016, has raised over NZ$115 million (equivalent) in equity and debt funding, and issued more than NZ$95 million (equivalent) in credit to SMEs around the world.
Free Newsletter Sign-up