Remitly Expands to the UK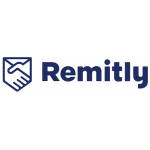 Remitly Expands to the UK
Online Banking
,
Mobile Banking
Today Remitly, the biggest independent digital remittance company in the United States, announces its expansion into the United Kingdom, its third send country after the United States and Canada. Remitly offers UK residents a modern and convenient remittance experience that allows them to send money across borders quickly and at less cost through its mobile app and website.
"Europe is the second-largest remittance market in the world. Launching in the UK, where over £19 billion ($24 billion USD) in remittances are sent to other countries, is an important next step as we transform the global remittance business. We're thrilled to offer Remitly's industry-leading service to the UK, a service that already enables customers in the US and Canada to send over $2 billion a year," said Remitly CEO Matt Oppenheimer.
Remitly offers UK customers two options, such as Remitly's Express service delivers money directly to a recipient abroad within minutes through its direct integrations with banking and cash pickup partners around the world. Using a credit or debit card, customers can send money for a flat fee of £3 or less. As well as, leveraging the UK's Faster Payments Scheme, Remitly's Economy service enables customers to send money abroad at less cost depending on the recipient country. Through this option, customers get their transfers to recipients quickly, safely, and with competitive foreign exchange rates as the scheme enables nearly-instant payments between participating banks.
Traditionally, the remittance process has been slow, expensive and lacked transparency - leaving customers in the dark, not knowing when - or if - their recipient will receive the money. Remitly's proprietary global transfer network is changing that. Its digital service uses the latest technology, directly integrating with payout partners to eliminate the forms, codes, agents, extra time, and fees tied to the traditional money transfer process.
Initially, the company will serve people in the UK sending money to India and the Philippines, with more recipient countries coming soon. Of the countries on the receiving end of remittances from the UK, India is the second-largest recipient, receiving over £2.8 billion ($3.6 billion USD), and the Philippines receives over £454 million ($565 million USD). Remitly aims to put billions of pounds in remittance fees back into the pockets of its hardworking customers through offering more transparency, better rates, and lower fees.
Free Newsletter Sign-up