Mobilink Microfinance Bank Ltd. opts TPS for internet banking in Pakistan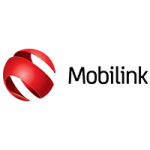 Mobilink Microfinance Bank Ltd. opts TPS for internet banking in Pakistan
With TPS as its trusted technology partner, Mobilink Microfinance Bank Limited is proud to be the first microfinance bank in Pakistan to launch Internet Banking for its customers. By adding digital banking in its product offerings, the bank is enabling its customers to process key financial and non-financial transactions at their fingertips.
Powered by TPS technology, MMBL's internet banking is quick, easy & secure, allowing customers complete control over their accounts. Customers can view their account / debit card balances and assigned transaction limits. The solution also allows customers access to a wide range of features such as ability to generate e-statements, add beneficiaries, setup & schedule inter & intrabank fund transfers, and submit request for ATM card, cheque book, on-demand statement of account and account suspension. Furthermore, the customers will soon have an option option to pay utility bills right from their internet banking account. A mobile banking app will soon be launched to enable customers to make transactions on the go.
MMBL chose TPS solution because of its depth of functionality including multi-country, multi-lingual and multi-currency capabilities. The teams from TPS & Mobilink collaborated to successfully execute this project. TPS Project Management team also received a Project Management Award at P@SHA ICT Awards 2016 for demonstrating superior performance and swiftly executing this project enabling the bank to quickly roll-out the service for its customers.
"We decided to partner with TPS because of its history of successful implementation of retail and internet banking solutions in Asia, Middle East, and Africa. By partnering with TPS, we have been able to provide our customers with the best possible services. Once we go live with PRISM Internet Banking solution, our customers will have access to the latest online banking technology."- Ghazanfar Azaam, CEO, MMBL
"Consumers today, expect the ability to access their finances swiftly and reliably. PRISM internet banking solution will help Mobilink Microfinance Bank Limited deliver the digital banking experience that will enable the bank stay at the heart of their consumers. With the flexibility inherent in PRISM's architecture, the bank will be able to offer new service offerings as customer demands evolve."- Shahzad Shahid, CEO, TPS
Free Newsletter Sign-up