FIS Garners 2015 PYMNTS Innovator Award for Best Innovation in ACH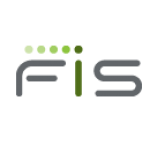 FIS Garners 2015 PYMNTS Innovator Award for Best Innovation in ACH
FIS™ (NYSE: FIS), a global leader in banking and payments technology as well as consulting and outsourcing solutions, once again flexed its muscles in the payments industry, taking home the 2015 PYMNTS Innovator Gold Award for NACHA Best Innovation in ACH.

FIS earned the award for its Clear2Pay Open Payment Framework (OPF) ACH product. Designed to empower financial institutions by expanding their payments capabilities and providing faster processing and information-based value added services, FIS' Clear2Pay OPF reshapes payments operations by optimizing cost structures and leveraging enterprise applications within a financial institution rather than duplicating features. Adding to these bottom line benefits, OPF ACH minimizes ongoing maintenance costs by reducing the number of system interfaces required to process payment transactions.

"Disrupting the status quo and bringing true innovation to the market is the goal of FIS' solutions," said Nancy Langer, chief product officer, FIS. "By reinventing the way payment processing is viewed and eliminating the 'siloed', ACH-only focus, our Clear2Pay OPF solution represents an end-to-end, consolidated platform that is easier for financial institutions to operate and can be quickly scaled with growth."

As a global leader in real-time payments innovation and next-generation payments platforms, FIS is uniquely positioned to deliver the technologies and assets that will enable financial institutions across the globe to realize a truly modern payments environment, encompassing all customer channels, simplifying payment operations, reducing costs and providing a better experience for consumers.

The PYMNTS Innovator Awards are a part of the PYMNTS Innovation Project, a two-day event convening the most thoughtful minds in the world of payments and commerce. For the past two years, the PYMNTS community has nominated innovators for 16 categories, and the finalists were chosen from a panel of judges who have deep and practical expertise in payments and innovation. The top three finalists in each category were determined by voting from PYMNTS.com®.

This is the second major award for FIS' Clear2Pay OPF in the last six months, as it won "Best Payments Product" at the Banking Technology Awards 2014. That added to FIS' recent honors, which include five awards and three certificates of merit at the annual BPO Excellence Awards, Best Mobile Banking Technology at the World Finance Technology Awards and the Paybefore Awards 2015 M-Wallet of the Year. FIS also was recognized for Innovation & Excellence in Banking Technology in the UK at this year's Innovation & Excellence Awards.
Free Newsletter Sign-up