FIS' Digital Business Solution Selected by Dallas Capital Bank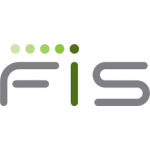 FIS' Digital Business Solution Selected by Dallas Capital Bank
Online Banking
,
Mobile Banking
,
Infrastructure
In order to compete with the largest banks, more and more community institutions are making investments to advance their digital banking and payments capabilities. This industry trend is good news for FIS™ (NYSE: FIS), a global leader in financial services technology.
Dallas Capital Bank – a local, independent bank serving the needs of businesses, entrepreneurs and professionals across North Texas – is just one of many community institutions to team with FIS for digital and mobile banking. By adding mobile and digital banking and payments to its customer service arsenal, the bank is empowering its customers and giving them full access to their finances wherever and whenever they want. That's particularly important because, based on a recent industry survey, mobile banking interactions surpassed branch visits in 2015.
A long-time FIS client, bank leaders wanted to capitalize on the benefits of deep integration between the bank's new digital capabilities and its current FIS backend core and payments systems. At the same time, they wanted to add a full suite of digital banking solutions, from digital account origination to business and consumer digital and mobile access, and remote deposit to bill pay. FIS' digital business solution, in particular, stood out for the ease with which it can be tailored to support businesses of any size, from micro-business to large, commercial customers.
"Community institutions are always looking to drive value through their investments in digital. Today, more than ever, that includes being able to provide solutions to the specific and growing needs of business and commercial clients through a combination of innovative and full service digital capabilities," said Anthony Jabbour, COO, Banking & Payments, FIS. "We're proud to expand our partnership with Dallas Capital Bank and to help them in their mission to redefine what it means to do business in Dallas."
"At Dallas Capital Bank, our mission is to keep local businesses competitive and innovative," said Doug Hutt, president and CEO, Park Cities Financial Group and Dallas Capital Bank. "Working with FIS allows us to better meet the needs of our customers and give them the security and freedom to control their finances at any time."
Dallas Capital Bank recently changed its name from Town North Bank following its acquisition by Park Cities Financial Group. It is focused on redefining what it means to do business in Dallas.
Free Newsletter Sign-up