Northern Trust Launches UK Sorp Reporting Package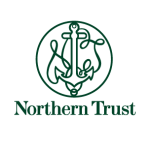 Northern Trust Launches UK Sorp Reporting Package
Northern Trust (Nasdaq: NTRS) has launched a new Statement of Recommended Practice (SORP) reporting solution to help institutional clients navigate the new UK SORP reporting requirements.
The latest development is aimed to support UK and Irish pension schemes in adhering to new SORP guidelines, which are effective for accounting periods starting on or after 1 January 2015 and require schemes to make disclosures about investment risk and fair-values, including changes to the way annuities are valued.

Northern Trust's UK SORP reporting package provides clients with information needed to support the fair valuation and exposure disclosures and includes new customizable reports designed to ease the burden of information gathering and provide clients with fair valuation reporting as well as reports which provide market and counterparty exposure analysis.

"Northern Trust understands our pension fund clients face unique challenges and is dedicated to offering them solutions and services that support these," said Robert Frazer, head of Northern Trust's Institutional Investor Group in the UK. "In an environment where pension schemes face increased financial and administrative pressures, we are dedicated to helping them through their year-end accounting cycles and providing them with the tools to assist them in complying with the revised SORP guidelines."

In line with its commitment to easing the regulatory burden for clients, Northern Trust recently held an educational workshop for more than 80 participants, including UK pension fund clients, their auditors and consultants, to outline the changes and offer advice and information on meeting the guidelines.

"With the new UK SORP guidelines due to be implemented this year, this was a timely discussion with our clients and their auditors," said Debra Clayton, head of the reporting product development team at Northern Trust. "The workshops offered a forum for collaborative discussion on the proposed changes and how Northern Trust can continue to support our pension fund clients through our specialized reports and tools."

Northern Trust offers an extensive range of services to more than 150 UK pension schemes, including six of the top 10 pension funds in the UK.
Free Newsletter Sign-up