Prevero and Microsoft Extend Partnership to Share Finance and Cloud Best Practice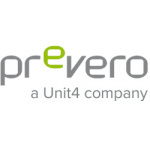 Prevero and Microsoft Extend Partnership to Share Finance and Cloud Best Practice
Non-Financials
,
Infrastructure
Unit4 company prevero has strengthened its partnership with Microsoft to include a series of joint customer workshops in 2017 and 2018, The workshops will address common pain points experienced by today's office of finance and offer best practice approaches to solve them using cloud technology.
Topics include Planning, Budgeting & Forecasting and Rolling Forecasts in the Cloud. These hands-on events are led by industry and solution experts in a classroom setting, providing ample opportunity to share with peers and learn from UK subject matter experts in cloud applications for finance.
Microsoft Azure is prevero's cloud computing platform for SaaS deployment of its corporate performance management (CPM) and business intelligence solutions.
Hosted on an infrastructure comprising more than 100 globally-distributed data centres, Azure is supported by one of the world's largest multi-terabit global networks. An extensive dark fibre footprint connects one million-plus servers for massive combined processing power -- capable of handling over 1.5 million network transaction requests per second.
"Microsoft and prevero are working hand-in-hand to help finance leaders alleviate the business pains that come with the rising expectations for their role' said Alice Allegrini, UK Managing Director of prevero. "These practical workshops will show them how the cloud delivers the right mix of flexibility, scalability and performance to evolve their businesses without interruption, and at their own speed."
Free Newsletter Sign-up