New product of ARQA Technologies — middle-office for asset managers capQORT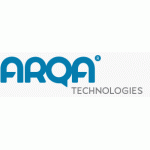 New product of ARQA Technologies — middle-office for asset managers capQORT
The line of 'front-to-back solutions' from ARQA Technologies acquired another software product – the middle office of asset management companies capQORT.
The capQORT software consolidates the management company's position as well as that of its clients based on results of trading in financial instruments and keeps it online in the form of portfolios and groups of portfolios.
capQORT helps generate and route trade orders in various financial instruments as well as for multiple execution brokers; account for on-the-exchange and OTC trades on Russian and international trading venues; perform pre- and post-trade risk management of trading operations. capQORT commands flexible functionality of limit controls, their infringement monitoring, calculation of management enumeration and compilation of various reports.
The user terminals of capQORT are designed for asset managers, risk-managers, compliance-officersand middle office employees.
The solution for asset managers has been developed on the basis of the program platform QORTand has been integrated with another product of ARQA Technologies — its front-office system QUIK. capQORT is distinguished by highly efficient data processing capacity (500 thousand transactions a day), overall stability and resilience.
The software product is available through one of the two models of distribution; its purchase and operation on premise by the asset management company or its use as managed service in the data center of ARQA Technologies in Moscow. In the latter case the server component of capQORT will be serviced by representatives of ARQA Technologies.
You may see the presentation of the software at: 'capQORT: the middle office of the asset management company' (in Russian).
Free Newsletter Sign-up