Nasdaq Launches 'NFX' to Trade Energy Derivatives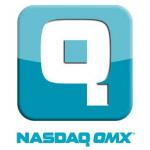 Nasdaq Launches 'NFX' to Trade Energy Derivatives
Nasdaq (Nasdaq:NDAQ) announced that its US-based Nasdaq Futures, Inc. (NFX)will officially launch today. The platform will initially offer futures and options on oil, natural gas and US power benchmarks, with a fee holiday for the first nine months of trading. All products will be cleared through The Options Clearing Corporation (OCC).
"NFX was born out of strong customer demand and a confidence in Nasdaq's ability to deliver an innovative technology solution," said Hans-Ole Jochumsen, President, Nasdaq. "We truly believe that competition drives innovation, and that the energy futures market is ready for our more transparent pricing model."
NFX is a designated contract market, powered by Genium INET technology, which features a transparent central limit order book, real-time trade reporting functionality, robust pre-trade risk management capabilities and allows for open, neutral access through proprietary order management systems, broker platforms and software vendors.
"We want to meet demand where the competition is lacking and deliver more value to customers at a significantly lower cost," said Magnus Haglind, Vice President and Head of U.S. Commodities, Nasdaq. "Competition in the futures market is long overdue, and NFX's innovative clearing solution will allow us to pass operating efficiencies to our customers."
NFX is the newest platform in Nasdaq's global derivatives business. Nasdaq will continue its strategy of working closely with customers to develop products and platforms that meet their needs for innovative, trading and risk management solutions.
The new energy product suite will be an extension of the current global commodities business, which offers trading and clearing solutions for assets including power, natural gas and carbon emission markets, tanker and dry cargo freight, fuel oil, seafood derivatives, iron ore, electricity certificates and clearing services. With competitive fees and a range of liquidity providers, Nasdaq provides a cost-effective, transparent and efficient marketplace that appeals to all types of trading entities.
Free Newsletter Sign-up