WorldRemit introduces online money transfers in Japan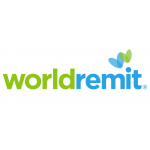 WorldRemit introduces online money transfers in Japan
WorldRemit, the major online money transfer entreprise, has set up in Japan.
Customers in Japan will now be able to send money to family and friends worldwide, using a mobile phone, tablet or computer – cutting out the need to travel to agent locations or bank branches during business hours.
Bringing the offline remittance industry to mobile, WorldRemit's arrival in Japan underlines its status as a major player in the global FinTech revolution.
Japan is the third largest economy in the world by GDP and has a supportive regulatory environment for financial services. The number of foreign workers living in Japan exceeded 1 million for the first time in 2016. According to the WorldBank, these migrants sent $4 billion in remittances to family and friends abroad in 2015 alone.
With WorldRemit, people in more than 50 countries can send instant and secure transfers to more than 140 destinations. Known as the 'WhatsApp of money', WorldRemit makes sending money as easy as sending an instant message.
Ismail Ahmed, CEO at WorldRemit, comments: "Japan and the broader Asia Pacific region are important parts of our global growth strategy. Remittances are crucial to many people living in this region, and we are very pleased to be able to offer our digital services to customers in Japan. This adds to our current send markets in this region, which provides a very solid base for further expansion into neighbouring countries."
Tsuyoshi Ijichi, Country Director for Japan, comments: "Japan represents a key market for WorldRemit. We are here to serve the many migrant communities in Japan who send money, offering them more choice and a safer, faster and lower cost service than legacy competitors". WorldRemit customers currently send over 580,000 transfers every month.
Free Newsletter Sign-up