Pangea Money Transfer Launches in Asia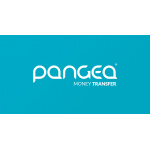 Pangea Money Transfer Launches in Asia
Pangea Money Transfer, a mobile-centric remittance platform, has announced today that it's bringing its award-winning, instant money transfer service to Asia the week of July 10.
U.S. senders will soon be able to use Pangea's sleek, user-friendly app to transfer money in one-click to friends and family in nine Asian countries: China, India, Philippines, Vietnam, Thailand, Bangladesh, Indonesia, Malaysia and Singapore. For Pangea, this comes on the heels of expanding its geographical presence in Latin America earlier this year.
This is Pangea's first foray outside of the Latin American region since its inception. In addition to Mexico, this expansion will introduce Pangea's U.S. user base to the other three largest international remittance corridors in the world -- China, India and Philippines.
"Expanding into Asia opens up our fast, mobile and transparent remittance experience to millions of new users who are tired of the slow, cumbersome and form-heavy traditional approach to international money transfer," said CEO Nishu Thukral. "We're excited to provide peace of mind to new customers who want to make sure their hard-earned money gets where it needs to be in a timely and secure manner."
The Pangea app makes it easy for users from the U.S. to quickly and securely send money to friends and family in a few simple steps. The app features an intuitive set-up process that takes only a few seconds, a smooth user interface and a low, transparent fee structure. Registered senders can just login and repeat past transfers in only one click. Within minutes, recipients can get their money in cash at thousands of pickup locations, or have it deposited directly into a bank account or onto a debit card.
Pangea's expansion into Asia comes at a booming time for international money transfers. According to the International Fund for Agricultural Development (IFAD), Indian migrants globally sent home $62.7 billion in remittances in 2016, closely followed by China's $61 billion, and global remittances to developing countries (as a whole) has increased by 51 percent in the last decade.
The momentum doesn't stop here, either. Pangea is actively seeking new business opportunities that will benefit its Latin American and Asian customer bases, as well as further geographic expansion in numerous corridors around the world. On the tech front, Pangea is testing innovation with social platforms and new currencies in an effort to continue providing the ultimate user experience in remittance.
Free Newsletter Sign-up