NatWest leads TransferWise's £65 million syndicated debt facility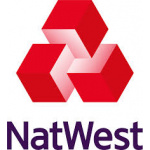 NatWest leads TransferWise's £65 million syndicated debt facility
TransferWise, a financial company for people who travel, live and work internationally, has completed a £65 million syndicated debt facility with NatWest and LHV Bank to support the increasing requirements of its growing international customer base.
Launched in 2011, the London-headquartered business offers customers an easier and quicker option to manage money across borders. TransferWise has over four million customers and moves £3billion of money on behalf of customers each month.
Led by NatWest, this tailored revolving credit facility provides TransferWise with a flexible funding solution to support the Company's current and future working capital requirements.
Matt Briers, Chief Financial Officer at TransferWise, said: "TransferWise is all about moving money around the world faster, cheaper and more conveniently. This revolving loan provides cost effective working capital, helping us continue to deliver an exceptional service to customers as we grow at pace."
Matt Whittle, Relationship Director at NatWest, said: "We are delighted to continue our support of TransferWise; NatWest has worked closely with the team to structure a bespoke funding solution that is reflective of the company's exponential growth and unique business model. We look forward to continue working with the team and supporting their future growth ambitions."
Andres Kitter, Head of UK banking at LHV Bank, said: "We have worked closely with TransferWise from an early stage in their development and very much regard ourselves as partners who fully understand their business. Collaborating with NatWest underscores LHV's credentials as a trusted partner for the fintech community."
Free Newsletter Sign-up