IDT Launches Remittance App Called BOSS Revolution Money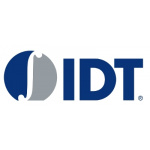 IDT Launches Remittance App Called BOSS Revolution Money
IDT Corporation (IDT), a global provider of communications and payment services, introduces BOSS Revolution Money. This app makes it possible to send money transfers, mobile airtime and electronic gift cards to family and friends easily and securely.

The BOSS Revolution Money app's service is an ideal way to send money from the US to 49 countries worldwide, directly from an Android device or iPhone, any time of day. Sending money with the app is easy and affordable. Customers can try the app's money transfer service for free - there is no charge for the first money transfer transaction up to $300. For all transactions after the first, customers enjoy competitive foreign exchange rates and low transfer fees.

Senders can choose from over 300,000 payout points, including in-country bank deposit, cash pickup at participating banks and retailers, mobile wallets and home cash delivery. Once the transfer has been placed, the BOSS Revolution Money app lets the sender make a free international phone call to the recipient to let them know that funds are on the way. The sender will also receive alerts via text and email on the status of the transaction at every step - from submission through completion - thus providing peace of mind until the recipient has the funds.

The BOSS Revolution Money app also makes it simple to recharge the prepaid mobile phones of friends and family in over 70 countries worldwide just by entering the recipient's phone number and a top-up amount.

Within the US, the BOSS Revolution Money app similarly makes sending electronic gift cards for America's top retail brands and restaurants effortless. It's a wonderful way to say 'thank you' or to give a gift for any occasion.

"BOSS Revolution has earned the trust of millions of customers who rely on our voice calling service to stay in touch with their loved ones around the world. Now, the BOSS Revolution Money app makes it simple, secure and affordable to send money, airtime and gift cards to family and friends," said Bill Pereira, CEO of IDT Telecom.

Once a customer has used the BOSS Revolution Money app to send money, airtime or a gift to a friend or family member, repeat transactions are easy. With just a few quick taps, the customer can initiate, review and submit a repeat transaction. All transactions on the app are transmitted securely and protected by the BOSS Revolution money back guarantee.

The BOSS Revolution Money app is a sister app to the award-winning Boss Revolution Calling app. Both are free for download in the US at the iTunes and Google Play app stores.
Free Newsletter Sign-up