SCORPEO Launched Value Analysis™ for Pension Funds and Investment Managers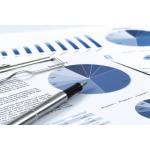 SCORPEO Launched Value Analysis™ for Pension Funds and Investment Managers
SCORPEO, the financial technology company and market leading service provider for capturing value from corporate actions are today demonstrating their Value Analysis™ service for Pensions Funds and Investment Managers at the PLSA Investment Conference in Edinburgh. SCORPEO are taking part in the Innovation Zone at the conference.
SCORPEO's analysis highlights the intrinsic value available in investment portfolios. "Pension Funds are looking for cost savings and incremental performance gains across the value chain and SCORPEO Value Analysis™ demonstrates the value that is often missed through the corporate action election process." says Chris Barrow, Head of Business Development at SCORPEO.
"SCORPEO is developing a growing reputation as a service provider with compelling products to help tackle the missed value that can arise in corporate action elections. This has undoubtedly become a high profile issue for beneficial owners, investment managers and custodians, and SCORPEO can deliver something of real value to investors." adds Matt Ruoss (UK CEO).
Pension funds and investment managers seek to maximise returns for beneficiaries whilst minimising risk. SCORPEO helps them achieve this by adding significant revenues whilst providing full transparency throughout the process. Historically capturing value from corporate actions has not always attracted much attention from investors but as SCORPEO Value Analysis™ demonstrates the missed revenues in corporate actions are worth over $1 billion annually in European scrip dividends alone, and this should be a major focus.
Corporate actions are becoming more numerous and complex, requiring investment managers to analyse volumes of documentation and make considered elections to capture the economic value on behalf of their investors. Managing corporate actions and eliminating sub-optimal decisions is difficult; requiring time, expertise and understanding. However, it is an essential role for investment managers in terms of aligning fiduciary responsibilities and performance so that investors are not disadvantaged. SCORPEO provides the solutions to address these areas and maximise returns.
Free Newsletter Sign-up