Equiniti to work with the Information Commissioner's Office (ICO)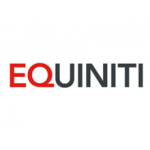 Equiniti to work with the Information Commissioner's Office (ICO)
Management
,
IT Innovations
Equiniti Group, the multinational specialist technology outsourcer providing non-discretionary payment and administration services, is delighted to announce that it has been selected as one of the Information Commissioner Office's ("ICO") partners for IT solutions.
The ICO has appointed Equiniti's IT specialists on a broad remit covering support and development for the ICO's latest Microsoft Dynamics CRM project, using Dynamics 365. Equiniti's team, which has extensive expertise in the Microsoft stack and has been a Microsoft partner for over 10 years, will work alongside the ICO in-house development team to further develop the existing contact management system.
The ICO is the independent regulator which upholds information rights in the public interest, promoting openness by public bodies and data privacy for individuals. Its work covers a number of pieces of legislation the Data Protection Act 2018, the General Data Protection Regulation (GDPR),
the Privacy and Electronic Communications Regulations (PECR) 2003 and the Freedom of Information Act 2000.
Equiniti works with many well-known public and private sector organisations in the UK and Ireland, serving about 70% of the FTSE 100 and 50% of the FTSE 250, including Lloyds Bank, Barclays, Tesco, Citibank, and the Ministry of Justice, the Ministry of Defence, the Scottish Parliament, the Office of the Ombudsman, UK councils, the Central Bank of Ireland, the Northern Ireland Civil Service, the Office of the Director of Public Prosecutions Ireland, the Office of National Statistics and the NHS. Liam McGrath, CEO of Equiniti's digital business, added: "This appointment is testament to the quality of our people and their IT expertise. It coincides with our approval as a G-Cloud 10 provider and underlines our strength in providing solutions for some of the country's most important public sector bodies."
Adam Green, Chief Risk Officer at Equiniti, commented: "We have a long-standing track record of providing first-class technologies to a wide range of organisations, and this appointment is yet further proof of our credentials in the sector. We are excited to start working with the ICO in what we are sure
will be a long and successful relationship." Chris Manson, Director of Strategic Accounts at Equiniti, commented: "We are delighted to be working with the ICO. We understand the demands faced by an organisation with the scale of reach as the ICO and, as a regulated business ourselves, the importance of compliance."
Free Newsletter Sign-up