Charles Stanley Selects Red Deer for MiFID II Research Compliance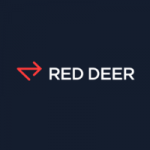 Charles Stanley Selects Red Deer for MiFID II Research Compliance
Red Deer, the financial technology company dedicated to enhancing the performance of active investment managers, is pleased to announce that Charles Stanley, one of the UK's leading wealth management firms with £24.4bn in assets under management, has selected its Research Management solution. The solution will enable Charles Stanley to seamlessly integrate MiFID II compliance across their investment process, whilst being better placed to fully understand the value of their research.
"Charles Stanley needed a solution that fits seamlessly into our investment process, which is used by our research consumers, multiple brokers and independent research providers" said Freddy Horn, Service & Product Lead at Charles Stanley. "With Red Deer we can now more efficiently and effectively track research consumption, manage the risk of inducements, monitor budgets, assess value and achieve compliance in Europe under MiFID II regulations. With the Research Management solution in place, our wealth managers will extract optimum value from research, which in turn will benefit our growing client base."
Red Deer's Research Management solution captures and attributes research consumption across all channels including email, chat and voice, giving buy-side firms the most accurate view of their research value. This approach has the added advantage of preventing inducement across the firm. Red Deer's Outlook plugin and mobile application mean that firms can be MiFID II compliant quickly, with minimal disruption to their investment process. Advanced budget management allows firms to allocate budgets at the fund, strategy or individual level and track contributions from hard and soft budgets, with alerting to ensure budgetary thresholds are maintained.
Alistair Downes, VP of Product, Red Deer, commented, "We worked closely with Charles Stanley to understand their exact requirements so that we could deliver a solution that both integrates with, and improves, their existing process. It has been a little over 18 months since MiFID II's implementation, and we're continuing to help firms address the regulatory, administrative and operational challenges associated with capturing a holistic view of consumption and valuation across their research channels. By using the right Research Management solution, firms can gain a more comprehensive understanding of the cost and value of their research, thereby delivering greater transparency and value to their clients."
Free Newsletter Sign-up