Aperio goes live with Linedata's Investment Management Trading Solutions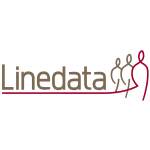 Aperio goes live with Linedata's Investment Management Trading Solutions
Management
,
Investment Management
Linedata (NYSE Euronext: LIN), the global solutions provider dedicated to the investment management and credit industries, today announced that Aperio Group, a $16 billion research-based investment manager specializing in active tax management, factor tilts, and socially responsive strategies for high net worth investors, has chosen its comprehensive range of investment management solutions.
Linedata order management system (OMS), Linedata Longview, offers a single platform that reduces cost and operational risk by creating efficiencies, offering a flexible configuration, asset-specific workflows and an interface that can be tailored for various roles across the front and middle office. Aperio is replacing internal systems and adopting Linedata's hosted OMS solution to manage increased client trade flow across separately management accounts (SMAs), including pre-trade compliance, trading, post-trade processes and reporting.
"Linedata was the right fit for us because of its customizable, high performance platform which will provide Aperio with the flexibility and scalability to meet our clients' growing needs", offered Patrick Geddes, Aperio Group CEO and Chief Tax Economist. "Our partnership with Linedata gives us enhanced order management tools, integration with partners, and workflows that will reduce risk and add efficiencies benefiting both Aperio and our clients."
Arnaud Allmang, North America Head of Asset Management at Linedata said: "Working with Aperio to deliver a robust, automated OMS solution that supports increased trade flows aligns with our operating model of an integrated platform of capabilities that is able to evolve with our clients' business".
Free Newsletter Sign-up