Absa Group recognised as 'Africa's Best Transformation' at Euromoney Awards for Excellence 2019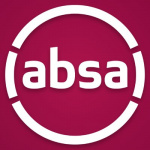 Absa Group recognised as 'Africa's Best Transformation' at Euromoney Awards for Excellence 2019
Absa Group has been named 'Africa's Best Transformation' at the Euromoney Awards for Excellence 2019 held in London last night.
The award recognises a bank in each region that has made the most positive changes over the last 12 months and fundamentally transformed its business model or offering to clients in the period under review.
Absa CEO René van Wyk said of the win: "Today marks exactly a year since we launched our new brand to the market. This award recognizes the work we have done and continue to do, to completely re-engineer the business, making it more agile and digital in order to respond to dynamic customer needs. This journey continues but we are humbled by the recognition for the work we have done so far."
Also driving the award win is Absa's expertise in helping European customers to navigate banking and investment opportunities on the African continent within its first year as a standalone African bank.
"The name change marked the start of a new era for the group; it was an extraordinary milestone that set us firmly on course to become the financial partner of choice on the continent," adds van Wyk.
Barclays Africa Group announced in March 2018 that the company will be renamed Absa Group Limited and that it intended to operate as Absa across its operations in Africa by 2020.
Free Newsletter Sign-up