Vela to Buy OptionsCity Software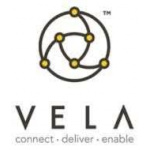 Vela to Buy OptionsCity Software
Vela Trading Technologies LLC (Vela), a global leader in high performance trading and market data technology, has entered into a definitive agreement to acquire OptionsCity Software, a global provider of futures and options trading and analytics solutions.
The OptionsCity acquisition will expand Vela's front-office capabilities to include advanced analytics and risk management tools, enhance its market access managed services with additional trading and content solutions, and accelerate its data cloud strategy. The acquisition will also accelerate OptionsCity's growth strategy, providing its clients with access to additional asset classes, trading venues, geographies, low-latency data feeds, and market access products.
Jennifer Nayar, CEO of Vela, said, "This acquisition will continue to enhance the value we deliver to our clients. We are delighted to enhance our award-winning managed services, development and support teams with OptionsCity's technical expertise and market knowledge." She added, "The combination of Vela and OptionsCity enables us to accelerate both companies' growth strategies, delivering an enhanced suite of trading and market data technology across multiple asset classes and geographies."
Vela, headquartered in New York, with offices in Europe and Asia, is a trading technology company that provides low-latency market data feed handlers, market access gateways, and consolidated market data feeds for access to global liquidity across North America, Asia, and Europe. Its clients include tier 1 banks, broker dealers, retail trading firms, investment banks, hedge funds, trading technology software providers, and proprietary trading firms.
Located in Chicago, OptionsCity specializes in powering the trading, risk management, and analytics needs of professional futures and options traders, market-makers, introducing brokers, and financial institutions worldwide.
Hazem Dawani, CEO of OptionsCity commented: "We are excited to be joining Vela's growing global family. Together we will be able to bring innovative technologies to our existing customers, and expand our solutions into new client segments, regions, and asset classes. I'm proud of what our company has achieved and look forward to even greater accomplishments."
Free Newsletter Sign-up