Trumid Strengthens Its Team and Technology Offering by Acquiring Electronifie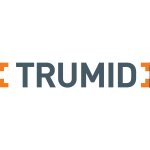 Trumid Strengthens Its Team and Technology Offering by Acquiring Electronifie
Trumid, a financial technology company that improves trading efficiency and market intelligence in the corporate bond market, today announced that it has reached a definitive agreement to acquire fellow all-to-all trading platform, Electronifie.
The acquisition will increase the size and diversity of the Trumid user network and strengthen Trumid's team and technology offering. Following a regulatory approval process, Trumid expects the transaction to close early in the second quarter of 2017.

Upon closing, over 350 institutions will be on board Trumid Market Center, the company's all-to-all trading network for corporate bonds. This includes 20 of the top 25 asset managers in the world and 60 broker-dealers.

"We pride ourselves on building a strong user network and delivering great products that make corporate bond trading easier. Trumid continuously strives to improve all aspects of our clients' trading experience," said Mike Sobel, President of Trumid. "The Electronifie team shares that vision and the combination of our networks will enhance the all-to-all liquidity available on the Trumid platform."

In addition, Trumid recently closed a $28mm capital raise, with participation from existing lead investors as well as from new partners including CreditEase Fintech Investment Fund. With this capital, Trumid will continue to proactively grow and improve its offering, including its data science effort Trumid Labs, expansion of its salesforce, and development of new products.
Free Newsletter Sign-up