TD Bank Group to Acquire Scottrade Bank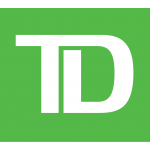 TD Bank Group to Acquire Scottrade Bank
TD Bank Group announced an agreement to acquire Scottrade Bank, a federal savings bank wholly owned by Scottrade Financial Services, Inc. (Scottrade), for cash consideration equal to the tangible book value of Scottrade Bank at closing, subject to certain adjustments. Under the terms of the proposed acquisition, Scottrade Bank will merge with TD Bank, N. A. As of September 30, 2016, Scottrade Bank's tangible book value was approximatelyUS$1.3 billion and it held approximately US$13 billion in cash and securities, US$4 billion in loans and leases and US$15 billion in sweep deposits from Scottrade. TD currently estimates that it will recognize US$175 million of goodwill related to the acquisition of Scottrade Bank.
TD Ameritrade Holding Corporation (Nasdaq: AMTD) today announced an agreement to acquire Scottrade for cash and TD Ameritrade shares. Subject to completion of the acquisitions, TD and TD Ameritrade have agreed that TD will accept sweep deposits from Scottrade clients.
Pursuant to its preemptive rights and subject to any required regulatory approval, TD intends to concurrently purchase US$400 millionin new common equity (approximately 11 million shares) from TD Ameritrade. As a result, TD's anticipated pro forma common stock ownership in TD Ameritrade is expected to be approximately 41.4%.
TD intends to fund the transaction with internal resources and expects its Common Equity Tier 1 ratio to decrease by approximately 30 basis points on a pro forma basis reflecting the acquisition and investment. TD expects these transactions to be accretive to its earnings in the first full year after closing.
"This announcement allows TD and TD Ameritrade to further strengthen our relationship." said Bharat Masrani, Group President and CEO, TD Bank Group. "We are pleased to see TD Ameritrade expand its business and solidify its leadership position in the market."
TD's purchase of Scottrade Bank is subject to the concurrent closing of the TD Ameritrade/ Scottrade transaction as well as receipt of regulatory approvals and satisfaction of other customary closing conditions, and is expected to close in the second half of fiscal 2017.
Free Newsletter Sign-up