TBG Completes Acquisition of DTN a Leading Provider of Digital Information Services and Decision Support Solutions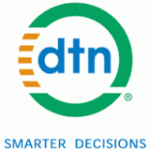 TBG Completes Acquisition of DTN a Leading Provider of Digital Information Services and Decision Support Solutions
With the completion of TBG's acquisition of DTN from Schneider Electric SE for a total consideration of $900 million, TBG plans to fully reinstate the powerhouse DTN brand that has been known and trusted since 1984, and focus on growing the business in both the domestic and international markets.
DTN is a highly respected, independent source of insight and analysis, and decision-support solutions to more than 80,000 subscribers worldwide in agriculture, oil and gas, trading and weather-sensitive industries. Through DTN's suite of products, customers receive actionable market information, weather, news and analysis via a SaaS platform.
"The acquisition of DTN is very important for TBG as we have a deep understanding of the SaaS (software as a service) business with decades of experience supporting such solutions," said DTN Executive Chairman Jerre Stead. "We are fully committed to the DTN business over the long term and our plan is to facilitate DTN's strategic and commercial expansion around the globe."
DTN President Ron Sznaider said, "TBG provides strong and stable ownership that offers unmatched long-term investment and commitment to the DTN business. With this support, we intend to deliver new world-class solutions to the market to drive our domestic growth and international expansion plans, and to further enhance the DTN brand."
Free Newsletter Sign-up