SimCorp Acquires APL Italian for EUR35 Million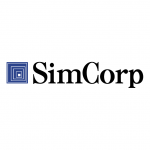 SimCorp Acquires APL Italian for EUR35 Million
Today, SimCorp has signed an agreement to acquire all shares in APL Italiana S.p.A. (APL Italiana) for a total enterprise value of EUR 35m.
This includes EUR 10m in SimCorp shares. The purchasing price will be adjusted upwards, with estimated EUR 3m upon closing of the agreement.

APL Italiana is a leading provider of investment and portfolio management software for the Italian insurance market. The company is based in Milan and has approximately 120 employees. In 2016, APL Italiana generated revenue of EUR 16.6m and EBIT of EUR 4.8m.*

The acquisition will be effective on 1 July, 2017, and closing of the agreement is planned to be 1 August, 2017. SimCorp expects the acquisition to increase its revenue by 2% and have no material impact on EBIT margin in 2017.

Following the acquisition, APL Italiana will be renamed SimCorp Italiana and form the basis of SimCorp's new Italian market unit with the aim of strengthening SimCorp's position in the Italian market. SimCorp expects to realize synergies from harmonizing development and consulting services across the two organizations. Further, SimCorp expects the acquisition to present cross-sales opportunities with SimCorp Dimension.

APL Italiana's software solution, SOFIA, will continue to exist to address the specific needs of the Italian insurance market. The solution will be renamed SimCorp Sofia. The management team of APL Italiana will stay and are committed to continue their work in the company going forward.

Commenting on the acquisition, SimCorp CEO, Klaus Holse says: "Following the recent client wins in Italy and Spain, the acquisition of APL Italiana helps us further establish our position in Southern Europe. In addition to a strong development organization, APL Italiana has a well-developed consulting and services business. This, and more than 100 new employees with IT and asset management knowledge, will be an asset for us, when further building our position in this and other markets. All in all, I see APL Italiana as a perfect match for us and I am proud to welcome their employees and clients to the SimCorp family."

The SimCorp shares that are part of the purchase price will be subject to a lock-up restriction. They will be released to the sellers of APL Italiana with 1/3 per year during the three years following closing, with the last shares being released following the announcement of SimCorp's 2019 results.

SimCorp will in connection with the acquisition, issue new shares with a total value of EUR 10m. Further details on the issuance of shares will be announced separately.
Free Newsletter Sign-up