PayPal's Acquisition Of Xoom Highlights Its Post eBay Strategy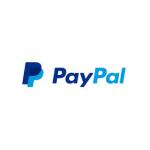 PayPal's Acquisition Of Xoom Highlights Its Post eBay Strategy
Only weeks ahead of its demerger from parent company eBay, PayPal has recently announced the all-cash acquisition of cross-border P2P remittance provider Xoom for $25 per share, equivalent to $890m. This latest acquisition follows on the heels of other recent notable deals including in 2015 mobile wallet platform provider Paydiant for an estimated $280m, and new breed payments gateway provider Braintree, including its domestic P2P brand Venmo, for $800m in 2013. Freed from the shackles of eBay with no debt, $5bn in cash, and new shareholders through its public listing on Nasdaq, PayPal will likely remain highly acquisitive as it seeks to expand its global capabilities.
PayPal is diversifying to shore up its global position
With significant momentum behind it due to its separation from eBay, PayPal is rapidly pursuing a significant global strategy to expand both its payments capabilities and geographic spread. This includes an expansion of its consumer focused capabilities, highlighted by its acquisition of Xoom which gives PayPal significant presence in the cross-border remittance space, while also providing it with a significant foothold in key emerging markets. Xoom reportedly processed over $7bn in transactions in 2014 with a core US customer base of only 1.3 million consumers. Although PayPal has always had a strong presence in the P2P space this has primarily been for domestic transactions only.
Central to PayPal's broader strategy, particularly in light of the growing competition it faces from newer entrants like Apple, Google, and now Samsung amongst others, is its growing focus on remaining technology agnostic and offering open stack solutions. In PayPal's roadshow presentation released in advance of its listing on the Nasdaq, PayPal calls this its "Open Commerce Platform" incorporating PayPal Credit, its core wallet that offers rapid loans to consumers, in-app payments via Braintree, and in-store payments via Paydiant, through the development of merchant-led wallet and app loyalty programs.
This approach signifies a split from PayPal's older strategy of seemingly trying every new payment technology and seeing what sticks, by providing the company with a clearer strategy of expanding capabilities across the payments value chain. PayPal will face significant challenges in the coming years ahead, but, by diversifying its portfolio, PayPal is shoring up its position leaving it well-placed for further market growth.
Free Newsletter Sign-up