Optimal Payments to Complete the Acquisition of the Skrill Group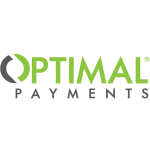 Optimal Payments to Complete the Acquisition of the Skrill Group
The acquisition, for approximately €1.1 billion (US$ 1.2 billion), will create a leading payment and e-wallet provider with significant international scale and reach, and a product portfolio that includes Skrill, paysafecard, Payolution, NETELLER®, Net+® NETBANX® and FANS Entertainment.
The combined business is well positioned in the straight-through processing payment gateway services area, and the NETELLER and Skrill brands enable the company to rapidly become a leading e-wallet provider. In addition, the pre-paid e-voucher paysafecard, sold at 480,000 locations in 40 countries, will provide access to one of the largest cash funding networks, globally.
Optimal Payments' Directors believe the combined group will have significantly enhanced scale to create market leadership in the stored value and payments processing sectors, through:
the offering of 100+ payment types in 22+ languages and 41+ currencies;
a broadened sector exposure to digital media and e-commerce verticals;
increased merchant, customer and geographic diversification;
compelling complementarity in Optimal Payments' and the Skrill Group's geographic areas of operation and revenue generation.
Optimal Payments CEO, Joel Leonoff will remain in his role while Skrill Group CEO, David Sear, will step down today having been instrumental in steering the company through its acquisition of Ukash and sale to Optimal Payments.
Joel Leonoff, President and Chief Executive Officer of Optimal Payments, commented:
"The acquisition of the Skrill Group creates a global fintech champion in the fast growing digital payments space that is of sufficient scale for us to now seek a main market listing and FTSE250 inclusion as soon as possible. I must recognise and congratulate David and his team on the Skrill Group's success to date, and for helping to establish a platform on which we are confident of driving growth in the future."
David Sear commented:
"The combination of Skrill and Optimal Payments creates a multi-billion dollar fintech company and a powerful force in the world of payments. This is a great deal for the shareholders of both businesses and will significantly strengthen the value we provide to our customers. I have every confidence the business will become a major player in global online payments moving forward and wish the new leadership team the greatest of success as they steer the combined group into this exciting next phase of growth."
Peter Rutland, Partner at CVC Capital Partners, previous shareholders of Skrill Group, added:
"On behalf of the Board and CVC I would like to thank David for his leadership during a defining period in the Skrill Group's history. Under his direction, the Group significantly enhanced its growth, successfully acquired Ukash and ultimately doubled the value of the business. We wish him every success for the future."
Free Newsletter Sign-up