NICE Systems to Acquire inContact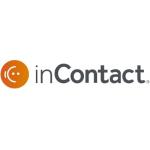 NICE Systems to Acquire inContact
inContact the leading provider of cloud contact center software and contact center optimization tools, today announced that it has entered into a definitive agreement to be acquired by NICE, the worldwide leading provider of software solutions that enable organizations to take the next best action in order to improve customer experience and business results, ensure compliance, fight financial crime, and safeguard people and assets. Under the terms of the agreement, inContact stockholders will receive $14.00 per share in cash. The per share purchase price represents a 55% premium to the closing price on May 17, 2016, the last trading day prior to the announcement of the transaction, and a 49% premium to the 30 day volume weighted average price.
"We strongly believe that this transaction best positions the Company to execute on our vision of helping our customers deliver exceptional customer experiences, while rewarding our existing stockholders for the work we have achieved to date," said Paul Jarman, CEO of inContact. "We are excited to work with our new business partners at NICE and enter our next chapter of industry leadership."
This acquisition ushers in a new era in customer service, where two leading companies are joining forces to provide the industry's first fully integrated cloud contact center solution suite. Organizations of all sizes can now take their contact center into the new era of the Experience Center. The unprecedented combination of NICE's world-class Workforce Optimization and Analytics solutions with inContact's advanced contact center cloud offerings allows organizations to take advantage of best-in-class customer service applications as they transition to the cloud.
Moreover, the acquisition marks the first time that a single vendor offers both contact center cloud applications and an open cloud platform as well as the full range of Workforce Optimization applications and Analytics, providing a seamless integrated environment. This combination of contact center applications and infrastructure under one company also enables the transformation of the contact center to the Experience Center. The Experience Center connects customer, employee and omni-channel, using advanced analytics to drive personalization and smart action in real time, to stay ahead of the curve of changing customer preferences.
"We look forward to working with the talented management team and employees to accelerate inContact's customer relationships and strengthen its market position in cloud contact center software," said Barak Eilam, CEO of NICE. "We worked hard to make this deal happen because we understand the tremendous value that inContact can bring to its customers and the marketplace. This combination creates the deepest and most talented R&D, services and support organization in our industry, allowing us to accelerate our roadmaps and deliver even greater value to our customers."
The Board of Directors of inContact has unanimously approved the transaction. The transaction is expected to close in the second half of 2016, subject to inContact stockholder approval, certain regulatory approvals and other customary closing conditions. The transaction will be funded from NICE's cash on hand and committed debt financing provided by JPMorgan Chase Bank and Royal Bank of Canada.
Jefferies LLC is serving as exclusive financial advisor, and Pillsbury Winthrop Shaw Pittman LLP and Parsons Behle & Latimer are serving as legal advisors, to inContact.
Free Newsletter Sign-up