KeyBank to Acquire Personal Finance Outfit HelloWallet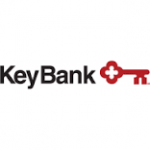 KeyBank to Acquire Personal Finance Outfit HelloWallet
KeyCorp and Morningstar, Inc., today announced that they have entered into a definitive agreement for the acquisition by KeyBank of leading personal software platform HelloWallet from Morningstar, Inc.
The acquisition is subject to customary closing conditions. Financial terms of the transaction were not disclosed.
The combined platform of Key Community Bank and HelloWallet integrates two companies with a commitment to Financial Wellness and to helping clients make more confident financial decisions.
Approximately 36 HelloWallet employees will join KeyBank. The employee teams will continue to be based in Washington, D.C., and Chicago.
KeyBank in 2015 established an exclusive relationship with HelloWallet that made KeyBank the only banking institution providing access to HelloWallet's award-winning personal finance platform. Since that time, hundreds of thousands of KeyBank clients have improved their financial wellness, using HelloWallet's digital tools to determine their personal financial wellness scores. Those scores provide practical, user-friendly insights that KeyBank then combines with personalized guidance from bankers to help clients improve their financial wellness scores.
This high-tech, high-touch combination has made a significant difference for KeyBank clients. KeyBank proprietary research shows using HelloWallet's digital tools boosted clients' financial confidence. Clients who followed up with regular financial wellness reviews with their personal banker stated they found high value in the personal reviews.
Through this strategic acquisition, KeyBank will be even better positioned to support clients, with every interaction driven by a deep understanding of each client's individual circumstances and goals.
"KeyBank is transforming our clients' banking experience by embedding financial wellness into every interaction, whether digitally, at the branch, or via telephone. We are committed to keeping our clients' financial wellness at the core of our relationship with them," said Dennis Devine, co-president, KeyBank Community Bank and head of Key Consumer and Business Banking segment.
"We are thrilled to bring the HelloWallet team to KeyBank so they can join us on our clients' journey toward financial wellness, one step at a time," Devine said.
"The decision to sell HelloWallet aligns with both Morningstar's and KeyBank's long-term strategy," said Brock Johnson, who heads up Morningstar's global retirement and workplace business. Morningstar has significantly enhanced its overall capability set since the acquisition of HelloWallet more than three years ago and we will continue to incorporate many of the financial wellness best practices into our broad-based solutions. As HelloWallet's largest customer, KeyBank was HelloWallet's single greatest source of new users and this agreement allows them to advance their mission even further," he said.
"We haven't changed our view on financial wellness, and we believe financial wellness is core to setting investors up for success. KeyBank believes strongly in HelloWallet's potential and is able to give HelloWallet the level of focus and investment that it needs to maintain a leadership position in a rapidly changing industry," he said.
Free Newsletter Sign-up