iMeigu Plans to Acquire NYSE-Listed DANG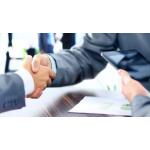 iMeigu Plans to Acquire NYSE-Listed DANG
iMeigu Capital Management Ltd. ("iMeigu") , announces that today has submitted a preliminary non-binding proposal ("Proposal") to acquire all of the outstanding Class A common shares ("Class A Shares"), Class B common Shares ("Class B Shares", together with Class A Shares, the "Shares") and American depositary shares ("ADSs", each representing five Class A Share) of E-Commerce China Dangdang Inc (NYSE: DANG, the"Company") in an all-cash transaction forUS$8.8 per ADS or US$1.76 per Share.
Under the Proposal, iMeigu will acquire all the outstanding Shares and ADSs of the Company in cash for US$8.8 per ADS or US$1.76per Share (the "Transaction"). It represents a highly attractive premium of approximately 12.6% to the previous preliminary non-binding proposal from Ms. Peggy Yu Yu, Chairwoman of the Board, and Mr. Guoqing Li, director and Chief Executive Officer of the Company (together, the " Insider Buyer ") dated July 9, 2015, to acquire all of the outstanding ordinary shares of the Company not already beneficially owned by the Insider Buyer for $7.812 in cash per ADS.
iMeigu will form an acquisition company for the purpose of implementing the Transaction and fund it from its shareholders, investors, partners and banks. Further more, iMeigu has engaged O'Melveny & Myers LLP as its international legal counsel and East & Concord Partners as its PRC legal counsel.
As iMeigu has previously stated, the Proposal does, and the Transaction will, provide superior value to the Company's shareholders as compared with the Insider Buyer's proposal. iMeigu recognize that the Company's Board of Directors has formed a special committee to evaluate the Insider Buyer's proposal and iMeigu is positioned to negotiate and complete the acquisition in a timely manner. While iMeigu is fully prepared to pursue the Transaction upon the terms and subject to the conditions set forth herein, iMeigu is open-minded and flexible with respect to the potential structure of the Transaction to expedite the process of delivering value to the Company's shareholders, including working with other parties, such as Ms. Peggy Yu Yu and Mr. Guoqing Li, through forming a buyer group with them to implement a "going-private" transaction.
The Proposal is Non-binding and subject to further negotiation of definitive agreements and the satisfaction of customary closing conditions, including regulatory approvals. This letter is governed by, and construed in accordance with the laws of Cayman Islands.
Free Newsletter Sign-up