Hartford Funds Starts Acquisition Process of Lattice Strategies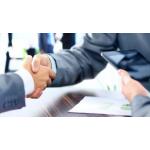 Hartford Funds Starts Acquisition Process of Lattice Strategies
Hartford Funds announced today that it has signed a definitive agreement to acquire Lattice Strategies, an investment management firm and provider of strategic beta exchange-traded funds (ETF). This acquisition marks Hartford Funds' expansion into the ETF space, adding robust investment management and product development capabilities to its existing portfolio of actively managed mutual funds.
"We are excited to acquire Lattice Strategies' distinctive ETF offering and investment capabilities, which we foresee being increasingly demanded by financial professionals and their clients," said Jim Davey, president of Hartford Funds. "The strategic beta space is a natural extension of Hartford Funds' actively managed platform, enabling us to enter a fast-growing category that will serve as a foundation for growth in the future."
The acquisition, which is expected to close in the third quarter of 2016, pending customary closing conditions, builds on Hartford Funds' active management platform and creates nimble in-house investment and product development capabilities for future ETF strategies. Lattice Strategies' strategic beta ETFs seek growth through multi-factor security selection and the deliberate allocation of risk. Its current ETF lineup includes:
Lattice Developed Markets (ex-US) Strategy ETF (RODM),
Lattice US Equity Strategy ETF (ROUS),
Lattice Global Small Cap Strategy ETF (ROGS),
Lattice Emerging Markets Strategy ETF (ROAM),
In addition to these strategies, Lattice Strategies provides a range of multi-asset solutions, including liquid endowments, alternatives, equity, and income strategies. Upon completion of the acquisition, Hartford Funds will maintain Lattice Strategies' office in San Francisco and welcome Lattice's team of more than 20 professionals.
"We look forward to joining the Hartford Funds team," said Ted Lucas, managing partner and chairman of the investment committee for Lattice Strategies. "Our firms bring complementary strengths that will provide advisors and their clients with the strategies they need to address the investment challenges they are attempting to solve."
The acquisition will not have a material impact on The Hartford's financial results.
Free Newsletter Sign-up