FIS to Sell SunGard Public Sector and Education Businesses to Vista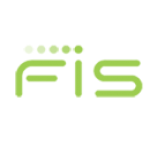 FIS to Sell SunGard Public Sector and Education Businesses to Vista
FIS™, a global leader in financial services technology, today announced it has signed a definitive agreement to sell its SunGard Public Sector and Education businesses to Vista Equity Partners (Vista) for $850 million. The transaction is expected to close in the first quarter of 2017, subject to required regulatory approvals and customary closing conditions.
The transaction will include all SunGard Public Sector and Education solutions, which provide a comprehensive set of technology solutions to address public safety and public administration needs of government entities as well as the needs of K-12 school districts.
The SunGard Public Sector business will become a new independent company under the ownership of Vista and will remain focused on providing technology solutions to government entities, while the SunGard Education business will become part of Vista-owned PowerSchool to create a more comprehensive K-12 technology solution offering for the education market.
"SunGard Public Sector and Education have performed well this year with strong and growing client bases," said Gary Norcross, president and chief executive officer, FIS. "This divestiture is consistent with our strategy to serve the financial services markets."
"For years, the SunGard Public Sector and Education businesses have provided innovative and mission-critical solutions that serve the diverse needs of public administration, public safety and education officials," said Brian Sheth, co-founder and president of Vista. "We look forward to welcoming the businesses into the Vista family and helping them reach their full potential in their important respective markets."
Anticipated Impact to 2017 Results
FIS expected the Public Sector and Education businesses to contribute $0.15 – $0.16 to its full-year 2017 Adjusted EPS. The company expects cash proceeds, net of taxes and deal-related expenses, from the transaction of approximately $500 million. Net cash proceeds will be used to reduce outstanding debt.
Barclays and BofA Merrill Lynch acted as financial advisors to FIS. Willkie, Farr & Gallagher LLP served as FIS' legal advisors in the transaction. Kirkland & Ellis LLP served as Vista's legal advisor in the transaction.
Free Newsletter Sign-up