Energy Federal Credit Union to Merge with PenFed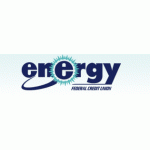 Energy Federal Credit Union to Merge with PenFed
By an overwhelming margin, members of Energy Federal Credit Union of Rockville, Md., voted to merge with America's second-largest federal credit union, PenFed Credit Union of Tysons, Va.
As a result of joining PenFed, nearly 11,000 current members of Energy FCU will earn higher rates on savings and gain access to lower rates on loans. These new PenFed members include many public servants working for the federal government. In addition, another 5,000 potential members of Energy FCU—employees and contractors of dozens of firms in the community—will become eligible to join PenFed.
"As we welcome them into the PenFed family, members of Energy Federal Credit Union will receive a bonus dividend," said PenFed President and CEO James Schenck. "This is the beginning of a relationship that will help thousands of dedicated men and women in public service do better financially. The management teams of our two credit unions realize the substantial added value this merger will deliver. Together we will achieve PenFed's core mission to help those in the national defense community and all who support them secure a sound financial future."
Schenck pointed out that while PenFed already serves U.S. Department of Energy employees at two locations in Washington, D.C., and Germantown, Md., PenFed will operate a full-service branch in Rockville, Md., as part of its network of 39 branches.
"Our ability to serve members 24/7 through our PenFed.org website, PenFed Online mobile platform, and PenFed call centers—in addition to our strategic branch footprint—will deliver best-in-class experiences whenever and wherever members need extraordinary financial services," said Schenck.
PenFed Executive Vice President and Affiliated Businesses President Shashi Vohra, who has facilitated partnerships with eight credit unions in the past year, described the appeal of this merger. "Energy Federal Credit Union members will find a natural home with PenFed. We are thrilled to offer our new members and any potential new members our market-leading products and best-in-class service. We also look forward to welcoming Energy Federal Credit Union's hard-working employees and providing enhanced career opportunities for them going forward."
PenFed Senior Vice President for Mergers and Acquisitions Ricardo Chamorro has led PenFed's efforts to identify and establish a dialogue with potential merger partners. "Energy Federal Credit Union and its loyal members are a great complement to our family," said Chamorro. "I am excited about helping PenFed serve more members as we continue with future expansion plans. Our main goal is to increase credit union membership while taking perfect care of all stakeholders in our future partnerships."
"Energy Federal Credit Union's Board of Directors proposed and unanimously supported this opportunity for our members to become part of a larger and stronger credit union," said Chairman Richard Turtil. "Members will benefit from market-leading and award-winning products and services, even more than Energy Federal Credit Union alone could offer."
Energy FCU President and CEO Ronald P. Roy shared his enthusiasm about partnering with PenFed. "The possibilities for our members and employees are really quite exciting," said Roy. "Our partnership with PenFed will provide enhanced products and services to our members, while creating renewed opportunities for our staff."
Free Newsletter Sign-up