ClearCourse acquires Bristol-based operational and digital solutions provider Felinesoft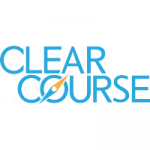 ClearCourse acquires Bristol-based operational and digital solutions provider Felinesoft
ClearCourse Partnership LLP ("ClearCourse" or "the Group"), a group of innovative technology companies providing digital services, work-flow solutions, and payments capabilities to the membership, events & bookings, sports & leisure and healthcare sectors, today announces the acquisition of Felinesoft ("the Company"). Felinesoft provides digital and operational solutions for some of the UK's most established businesses and charities.
Since its foundation in 2001, Felinesoft has built its position as a well-respected industry provider of technology products and digital service solutions, including user experience design, Microsoft Dynamics 365, digital transformation and website and app development. As a Microsoft Gold Partner, its customers have access to in-house Microsoft certified developers offering the highest levels of service across Microsoft's Dynamics platform and its cloud services. The Company's continuous improvement model allows it to provide ongoing digital transformation, improving all areas of technology that are relevant to its clients. Felinesoft has worked with an array of recognisable UK businesses, such as Macmillan, British Association for Counselling and Psychotherapy, Kennel Club, and Age UK.
The addition of Felinesoft to the Group strengthens ClearCourse's growing presence in the not-for-profit and CRM industries, increasing the scope of its sector specific integration capabilities. Felinesoft will receive strategic and operational guidance from ClearCourse's expert team, as well as financial resources to support the expansion of its technology products and its acquisitive ambitions. Additionally, the Company will be able to integrate with proprietary technologies from across the Group, including payments processing capabilities and first-class data validation.
Gerry Gualtieri, CEO of ClearCourse, commented: "Felinesoft has achieved a strong market position by offering an excellent level of service and expertise to its notable list of clients. There are clear synergies with our existing Group companies, and they present another valuable opportunity for integration with our range of software solutions across the Group. In partnership with Felinesoft's accomplished management team and dedicated employees, we look forward to supporting the Company's continued growth."
Ralph Johnson, Managing Director of Felinesoft, said: "We're incredibly proud of the growth and scale we have achieved over the past 19 years. Gerry and the ClearCourse team have demonstrated a great understanding of the sectors we operate in and of the values we have built the business on, empowering companies with the tools to achieve their objectives. Being part of ClearCourse will give us access to the breadth of operational, strategic and financial support we need to enhance our customer service and the solutions available to our clients. We have watched the ClearCourse story evolve and are excited to join them on this journey."
Free Newsletter Sign-up