BT finalizes acquisition of IP Trade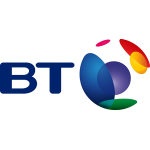 BT finalizes acquisition of IP Trade
BT has completed the acquisition of IP Trade, a provider of unified communications and collaboration solutions for trading floor environments and command-and-control dispatch centres, following approval by the UK's Competition & Markets Authority (CMA).
As announced on February 1, the acquisition of IP Trade will improve BT customers' ability to unify trading and control room communications:
Teams will be able to collaborate across complex, global communities more effectively, using a blend of speech, video and messaging with the broadest range of fixed and mobile devices and applications.
Technology and operations groups will be able to integrate their enterprise systems with their specialist trading floor and control room IT and combine cloud with on-premise solutions in the way that suits them best.
Firms will be better able to meet demanding regulatory compliance obligations.
Further announcements will follow as we complete the integration of IP Trade into BT.
Free Newsletter Sign-up