Banque Saudi Fransi Partners with SmartStream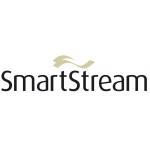 Banque Saudi Fransi Partners with SmartStream
Liquidity
,
Infrastructure
SmartStream Technologies, the financial Transaction Lifecycle Management (TLM) specialist, today announced that Banque Saudi Fransi (BSF), a leading provider of banking products and services headquartered in the Kingdom of Saudi Arabia, has selected its Corona Cash & Liquidity solution.
Implementation of Corona Cash & Liquidity will provide the bank with new levels of visibility and control over its liquidity and transaction processing. Thus, the solution will facilitate compliance with regulatory requirements, improve fraud detection, increase levels of straight-through processing and help improve customer service. Phase one of the project will see BSF meet the Intraday Liquidity Monitoring Tools regulation deadline of 1st January 2017, as set by the Saudi Arabian Monetary Agency (SAMA). Phase two of the project will see a bank-wide implementation creating a Centre of Excellence for both the bank and its customers.
Mr. Saadoun Al Saadoun, Operation Group Manager, Banque Saudi Fransi, said: "Banque Saudi Fransi prides itself on using best-of-breed technology solutions to remain compliant, reduce risk and provide new and innovative services to its clients. The implementation of Corona Cash & Liquidity will enable the bank to better manage the fast growth it is experiencing and gain visibility of overall cash positions across the entire organization. As experts providing the banking sector with solutions and services for more than 35 years, we are very excited with the new corporate service offerings and operational excellence that SmartStream's Corona Cash & Liquidity can add, both internally and for our customers."
"Working with BSF has been an insightful and exciting experience," commented Pritesh Kotecha, SVP Middle East & Africa at SmartStream. "SAMA has shown that it is a proactive regulator through the implementation of Basel III. BSF has demonstrated its pioneering spirit by taking the regulatory requirement and extending it by not only creating an internal Centre of Excellence, but also by providing an innovative and valuable service to its corporate clients. Corona Cash & Liquidity already has all of the integration required to SARIE, SWIFT and source systems. SmartStream is proud to be working in partnership with these prestigious organisations and looks forward to extending its expertise to help the Kingdom's other Banks in meeting the upcoming deadline."
Corona Cash & Liquidity is a comprehensive, built-for-purpose solution which fully supports the requirements for efficient regulatory reporting as defined in the Basel III BCBS 248 specifications, as well as innovative intraday liquidity monitoring and management. The solution delivers one central tool to monitor and control all aspects related to cash and liquidity management and guarantees the lowest possible cost of ownership by sharing one environment for multiple purposes.
Free Newsletter Sign-up