Lendsmart Automates & Digitizes Paycheck Protection Program SBA Loan Application Process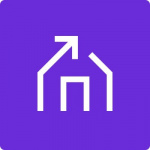 Lendsmart Automates & Digitizes Paycheck Protection Program SBA Loan Application Process
Amid the COVID-19 crisis, Lendsmart, an end-to-end solution enabling banks and credit unions to completely digitize their lending and home buying operations, has repurposed its proprietary technology to help financial institutions automate and digitize the Paycheck Protection Program (PPP) SBA loan application form.
As a result of the COVID-19 pandemic, small businesses are seeing a profound impact. In fact, the National Federation of Independent Business reported that 76% of small businesses consider the disruption to be massive. To help lessen this impact, the new Paycheck Protection Program loan is designed to provide a direct incentive for small businesses to keep workers employed.
The SBA will forgive loans if all employees are kept on the payroll for eight weeks and the money is used for payroll, rent, mortgage interest or utilities. Lenders were able to begin processing loan applications April 3, 2020 and the program will be available through June 30, 2020. A favorable incentive, thousands of small businesses are now vying for the $350 billion in loans.
"With financial institutions struggling to manage the high number of applications and small businesses in need of immediate funds, we needed to simplify and speed the process," said AK Patel, Founder and CEO of Lendsmart.
Lendsmart's AI-driven platform completely automates the completion of the application form. Additionally, the company will continue to leverage its API vendors to streamline the entire process in minutes. The overall application process will be presented in the same chat-like conversational style format as their other lending products. Financial institutions can be quickly onboarded by simply providing their logo, color pallet and list of internal users who need access.
Free Newsletter Sign-up