Ebury to launch Coronavirus Lending Facility to support UK and European SMEs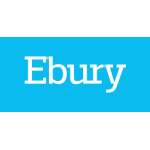 Ebury to launch Coronavirus Lending Facility to support UK and European SMEs
Ebury, one of Europe's largest FinTech companies, is launching an initiative to offer financing to SME's in the UK and Europe. An initial £40m lending facility to help UK SMEs manage their working capital during the Coronavirus crisis is available now and Ebury aims to expand this program into the hundreds of millions in collaboration with Governments in the UK and Europe.
Ebury is actively approaching different Government bodies in the UK and Europe so it can support in the distribution of financial aid packages to help SMEs throughout the coming months. Ebury offers a complete digital solution that can be operated entirely digitally, making it possible to channel large volumes of customer requests - helping ensure financial help is promptly provided to businesses.
Ebury was founded in 2009, following the banking crisis, to provide SMEs with the global transaction banking services. It employs 1,100 staff and has offices in most European countries.
In November 2019, Santander agreed to acquire a 50.1% stake in Ebury for £350m.
Juan Lobato Co-Founder of Ebury commented: "Getting finance to UK companies is essential in helping manage the cash flow pressures they are currently experiencing and Ebury is delighted to be offering this financing initiative.
Ebury was founded to fill a gap left by the 2008 financial crisis and in this latest crisis it is ideally placed to help the Government's distribution of its financial aid packages to large and small businesses."
Free Newsletter Sign-up